Catching You Up on the Royal Family Drama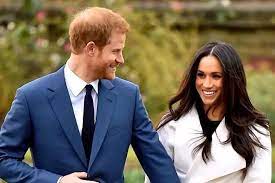 Harry and Meghan
The last few months and weeks have been eventful for the famous royal couple. They have been brought to the spotlight with the release of their netflix series on the 8th of december, and with Harry's book, which became the fastest selling non-fiction book (over all Harry potter and the deathly hallows), at 3.2 million copies sold on the first week.
A lot has happened in regards to Harry and Meghan these past weeks, so if you're lost, this article is here to explain to you their story full of twists and turns. 
October 30, 2016: The media reveals that Prince Harry has been dating "Suits" actress Meghan Markle for a few months.
November 8, 2016: In order to protect Meghan, Prince Harry rants via a press release denouncing the media harassment to which she is subject.
September 30, 2017: Meghan Markle and Prince Harry formalize their relationship by exchanging a kiss in public, in front of photographers, at the Invictus Games.
November 27, 2017: Meghan and Harry's engagement is officially announced and the lovers strike a pose for the first time as bride and groom. They also give their first couple interviews.
May 19, 2018: Meghan and Harry say "I do" to each other before the eyes of the whole world and become Duchess and Duke of Sussex respectively. Meghan Markle's father, Thomas Markle, with whom she has a contentious relationship, was not present at the wedding.
October 15, 2018: Kensington Palace announces that Meghan Markle and Prince Harry are expecting their first child in spring 2019.
March 2019: the first rumors of disagreements between Harry and his brother Prince William, and between their two respective wives, Meghan and Kate, begin to circulate.
May 6, 2019: birth of Archie Harrisson Mountbatten-Windsor, the first child of Meghan and Harry. Two days later, the couple introduced the baby to the world at a press conference.
October 2019: Ulcerated, Prince Harry announces that he will file a complaint against the media reporting information deemed slanderous about Meghan Markle, who, according to him, is again the victim of "harassment". He recalls in particular the tragic fate of his mother Diana. At the end of the month, Meghan Markle, on the verge of tears and upset by the controversies about her (on her relationship with her father Thomas Markle but also with Kate and William, criticism of her lifestyle, the departures of her staff , his alleged influence on Prince Harry…) reveals his discomfort in a documentary broadcast by the ITV channel. Harry takes the opportunity to confirm that he is starting to take a "different path" from that of his brother William.
November 14, 2019: Meghan Markle and Prince Harry announce they will not be spending Christmas with the royal family. On New Year's Eve, Queen Elizabeth II publishes a photo on the occasion of the end of year celebrations: we can see her posing at her desk, where four photos are placed showing several members of the royal family (Charles , Camilla, Kate, William, George, Charlotte and Louis)… except Meghan and Harry. The cliché is controversial.
January 8, 2020: On Wednesday January 8, 2020, the Duke and Duchess of Sussex announced via a statement that they were stepping down from their role within the British royal family. A decision that will not surprise fans of Meghan Markle and Prince Harry (who saw the storm coming)… but may surprise the uninitiated
February 15, 2020: The couple announced that Meghan Markle is pregnant for the 2nd time with a girl!
March 7, 2020: the couple have decided to place their trust in Oprah Winfrey and give an interview about their story with the royal family and how the Meghan Markle's entry into the royal family was debated within the family because they had never welcomed a person outside royal, American, have already been married once and especially the fact that she was of mixed race and that Markle said she had been a victim of racism just like her children by the queen and the royal family in general.
June 4, 2021: Lilibet DianaMountbatten-Windsor is Born. A name with multiple tributes. Lilibet is the nickname given to Queen Elizabeth II, her great-grandmother, and Diana is the first name of her grandmother, the late Princess of Wales. It was also stated that her parents would call her Lili. His date of birth is also quite symbolic, because it is only 6 days before that of Prince Philip, who died on April 9. He would have been 100 years old on June 10
.
December 8, 2022: Their show on Netflix is released and the couple detailed their love story as well as their time as working members of the royal family — and why they decided to step down from their royal roles to create a new life in California
January 10, 2023: "Spare" Harry's autobiography is released, which becomes the fastest selling non fiction book (over all Harry potter and the deathly hallows) at 3.2 million copies in the first week.
Dates found on the Netflix show and https://madame.lefigaro.fr/