Even as we get closer and closer to Halloween… leave it to high schoolers to not have a costume figured out the day before the holiday. In our final years of not quite being too old to trick or treat, we can't miss out! But don't fret cause we are supplying you with some super simple yet unique and clever costumes you can put together in minutes with things you already have at home!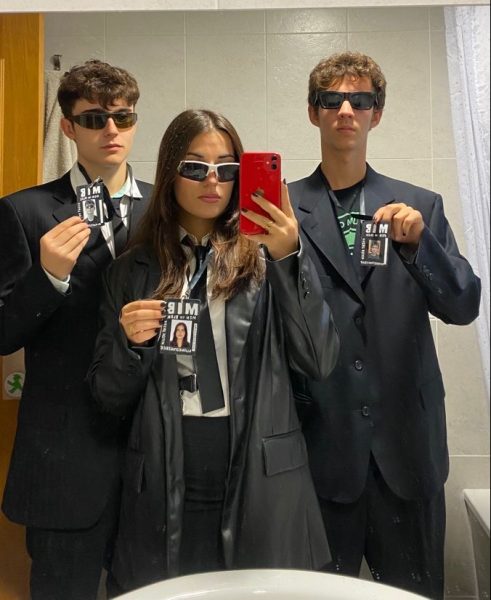 First up, we've got Men In Black! All you need for this costume is a suit (or for the ladies a suit but with a cute black skirt!), a tie, and some funky glasses. Take it even further with a printed ID badge attached to a lanyard and you're done! This costume is perfect for a small group; anyone can rock this look!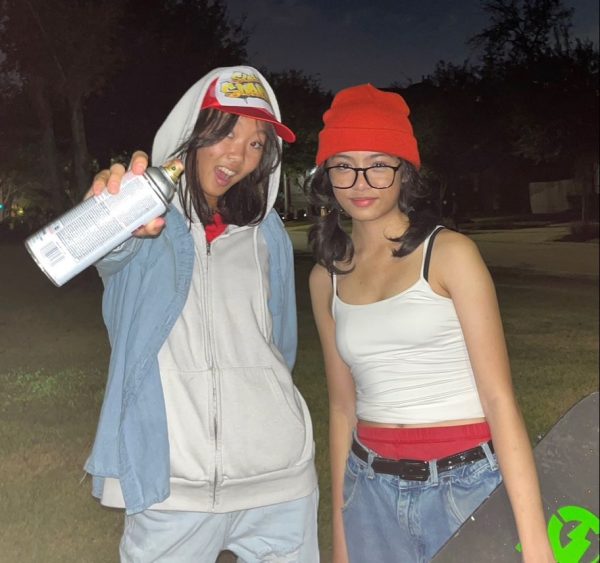 The next idea is Subway Surfer's costumes! This costume is a little bit trickier, but not if you have these simple things at home. Dress like either of the girls in the photo, or you can even choose a different character from the game to dress up as. With enough commitment, this could be a crazy group costume idea!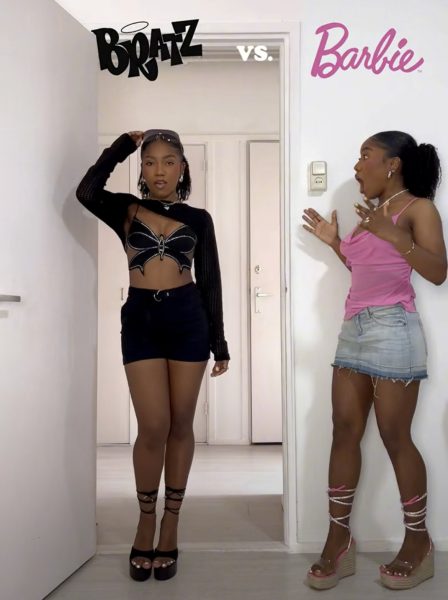 Next up, we have a fan favorite. I'm sure many SLHS students have planned on being a Barbie for Halloween which is a great idea! Since this costume is so versatile, there is almost no way you can go wrong! Pink isn't your style? No worries, dress up as a Bratz doll! These costumes are perfect for a duo!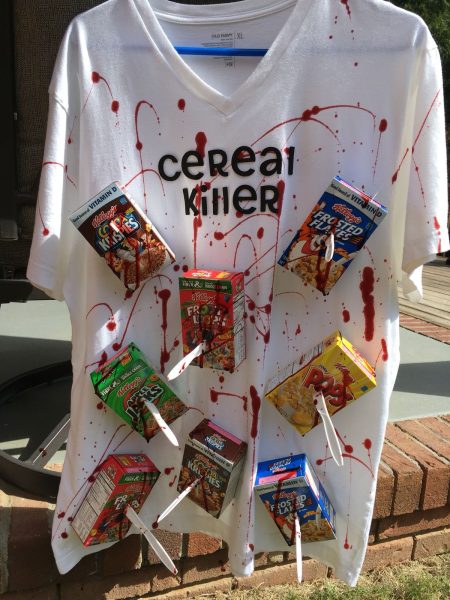 I think we all may have heard of this one before, but it's a classic. just get a white t-shirt, splatter with some red paint/dye, and glue on some lettering and cereal box(es) with little plastic knives, and you're good to go. Might even be better as a late-night snack for those of us not planning on getting trick-or-treat candy…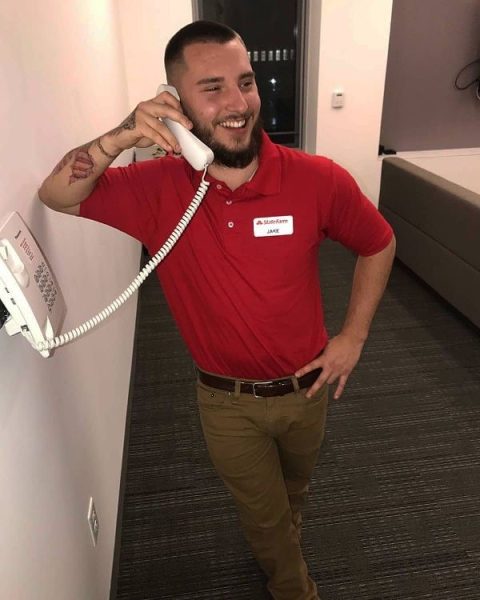 Now this is the easiest costume on the list in my opinion–Jake From Statefarm. Seriously, all you need is a red quarter button-up and khakis. Take it a step further with a name tag and a belt, or even grow out some facial hair if that's in the cards for you!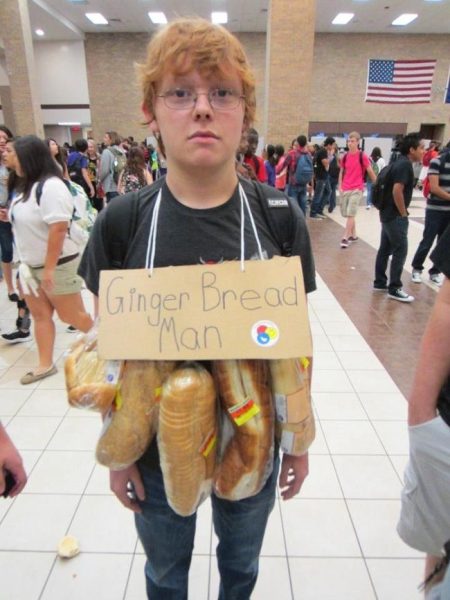 Now this is the FUNNIEST costume on the list. Super easy too, except there is one condition: you have to be ginger. I think this one is self-explanatory. If I don't see someone in this costume on Halloween, I may have to become a ginger hater. Just kidding, but seriously this costume is hilarious.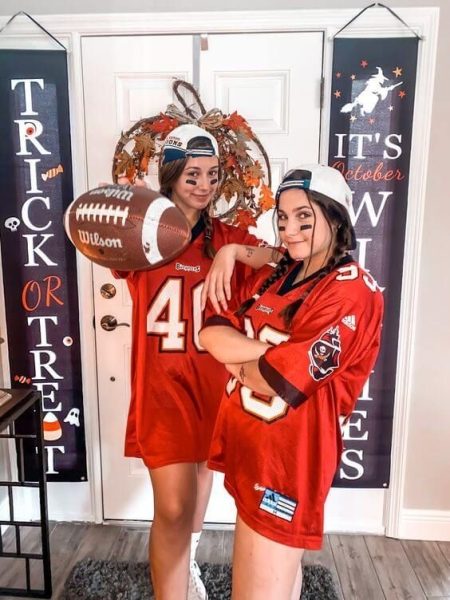 This costume is also self-explanatory. Super easy and fun to do with friends or if you have a Football boyfriend could be funny to switch outfits for Halloween! Regardless, this costume is super cute but don't expect to be the only one wearing it…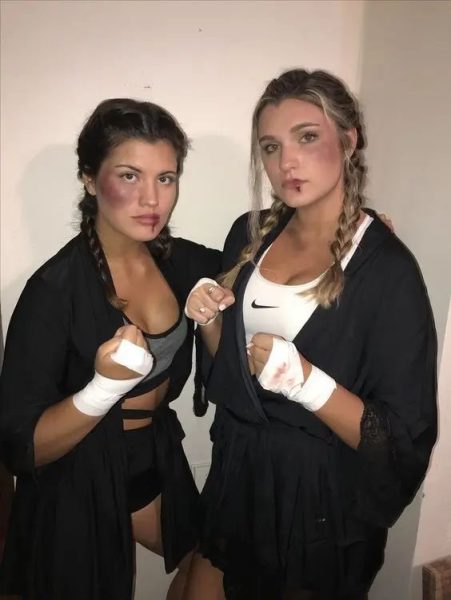 Following, we have this very awesome boxer costume. I don't know how I haven't seen this one before because it is so clever and simple! Just get a sports bra (if that suits you) and some spandex shorts. Tie together with a robe, some makeup to give that beaten-up look, and some hand wraps/bandage wraps.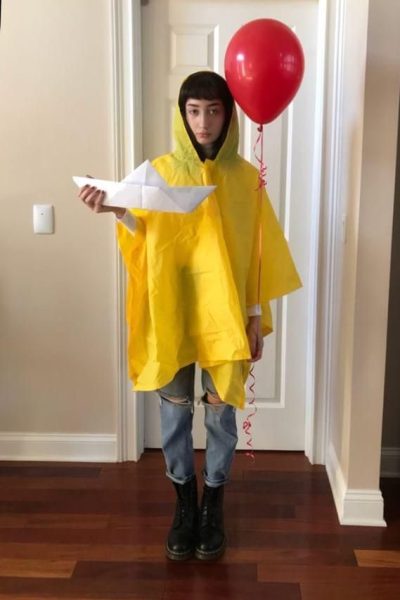 Now this one is a bit of a throwback, but still recognizable–Georgie from the movie IT. Simply put, get a yellow rain poncho, a red balloon, figure out how to make a paper boat, and you're set. Watch out for those sewers though…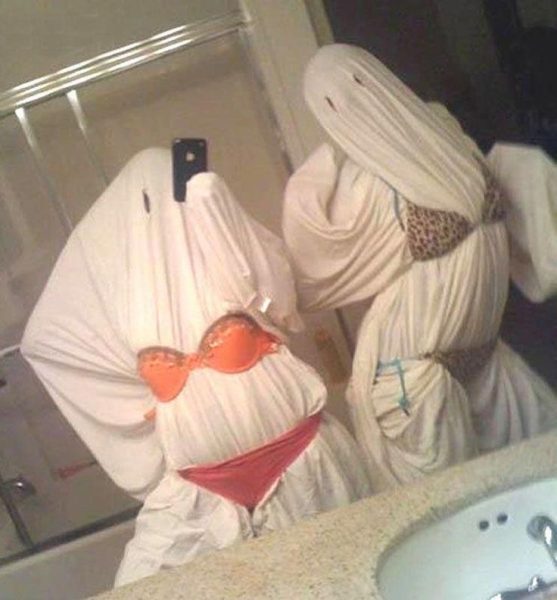 Finally, ghosts on the beach.
So? What are you going to be for Halloween? Make sure to send in your Halloween photos with you and your friends to @springlakeyearbook on Instagram to be featured in the SLHS 2023-2024 yearbook!