Adriana Zamarron Earns Fashion Club Grant!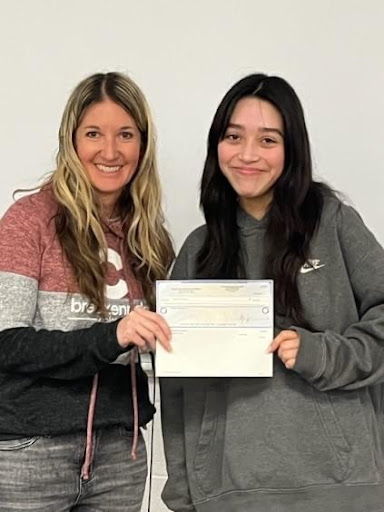 Exciting news about junior student Adriana Zamarron! She was recently given a grant for the school's Fashion Club/Laker Magazine of $400. Adriana is thrilled to have her dream of starting a fashion club finally come true and is excited to earn her very first grant for the Laker Magazine. Adriana plans to put this grant money towards a lot of cool new projects to help spread the word of the Laker Magazine, such as photo shoots, props, new clothes, and much more. 
Now here are some thoughts from the one who started it all. "I was really excited that I got this grant because it really helped me fulfill my dream of starting this club. At first, I struggled a little bit since I didn't have any materials for this club. But once I got this grant, it helped me and the Laker Magazine grow. It was really life changing that I was recognized for this amazing idea I had and still can't believe that my dream is officially coming true." 
So, as you can see, Adriana is absolutely thrilled about her new grant helping her club grow and get the word out. Her grant has helped her and others be motivated to accomplish and achieve other amazing goals and ideas. As a school, we are very proud of Adriana for stepping out of her boundaries and having the confidence to step and make her big idea become a reality. She really proves that any idea or project can come true with just a little bit of support, dedication, hard work, and motivation, anyone can accomplish their life long goals.