Grammy Awards Wrap Up!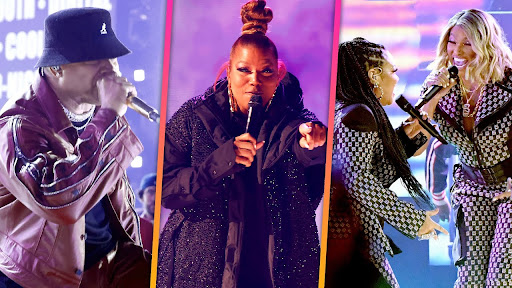 This year was the sixty-fifth year of the Grammy Awards, which were held in Los Angeles on February 5, 2023. The Grammy is about recognizing extraordinary achievements in the music world and presenting them with Grammy awards. There were some surprises, outstanding performances, and tributes. Many famous celebrities come to the Grammy Awards to see history being made.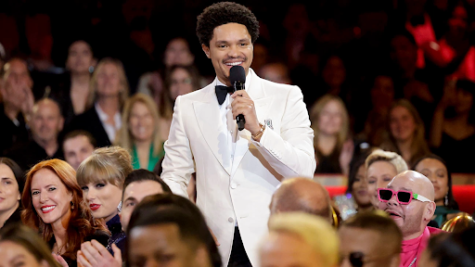 The Grammy Awards were happy to have Emmy Award-winning comedian, Trevor Noah, who helped present the main focus of what music is all about. This was his third-straight year hosting the Grammy Awards. The comedian just finished his seven-year run as head host on The Daily Show.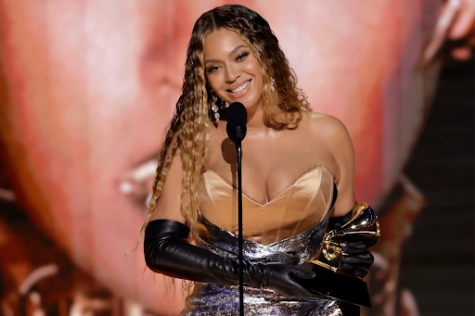 We have to start off with Beyoncé, who was nominated nine times. Beyoncé broke records by becoming the artist with the most Grammy wins! She passed the late Hungarian-British conductor Georg Solti when she broke the record for acquiring four grammy awards in one night. Receiving her fourth award, making a total of 32 Grammy Awards. Beyoncé won her record-breaking award for Best Dance and Electronic Album, Best Traditional R&B Performance, and Best R&B Song for her album Renaissance and the song Break My Soul. During her emotional speech, "I'd like to thank my uncle, Johnny, who's not here, but he's here in spirit. I'd like to thank my parents–my father, my mother for loving me and pushing me. I'd like to thank my beautiful husband and my beautiful three children who are at home watching. I'd like to thank the queer community for your love and for inventing this genre. God bless you. Thank you so much to the Grammys. Thank you." From Recording Academy Grammy Awards.
After the red carpet, the night started off with Bad Bunny. He performed Después De La Playa and had everyone on their feet. Later that night Bad Bunny won Best Música Urbana Album for Un Verano Sin Ti.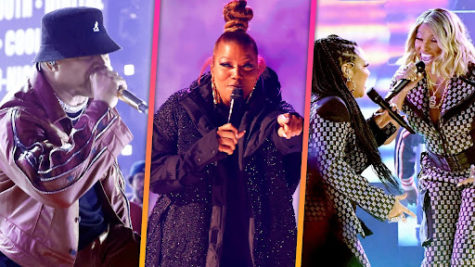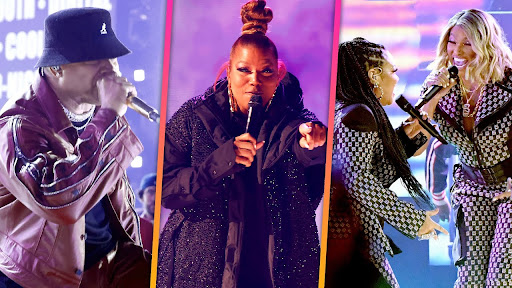 We had other performances like Harry Styles, Mary J. Blige, Steve Lacy, Lizzo, Kim Petras, Sam Smith, Stevie Wonder, Smokey Robinson, DJ Khaled, Luke Combs, etc. Throughout the night, Recording Academy had a celebration of hip-hop's 50th anniversary and invited guests like LL Cool J, Big Boi, Ice-T, Lil Baby, Lil Wayne, the Lox, Queen Latifah, Rahiem, and many more. And not only celebrate hip-hop but also honored artists who have passed in the recent year.
We like the performances from artists like Kim Petras and Sam Smith who won Best Pop Duo/Group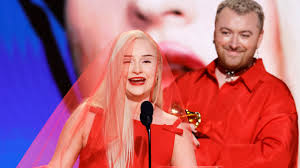 Performance for Unholy. Kim shared, "Sam graciously wanted me to accept this award because I'm the first transgender woman to win this award. I just want to thank all the incredible transgender legends before me who kicked these doors open for me, so I could be here tonight." From Recording Academy Grammy Awards.
Now here are the winners of the major award throughout the night. The Record Of The Year winner is Lizzo for About Damn Time. She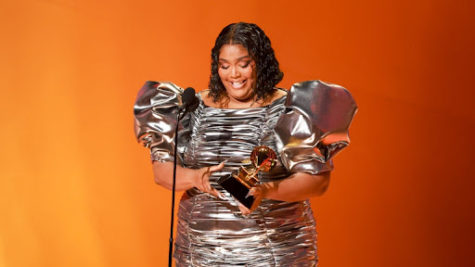 dedicated her speech to Prince and had an amazing performance. Song Of The Year and Best American Roots Song goes to Bonnie Raitt for Just Like That.
Harry Styles won Album Of The Year for Harry's House and Best Pop Vocal Album. Later his performance of As It Was brought lots of energy to the night.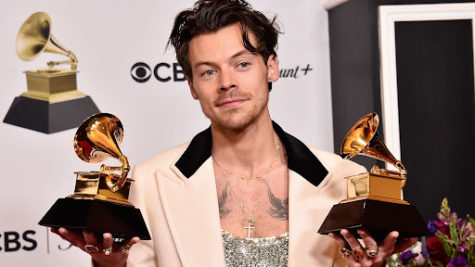 Best New Artist and Best Jazz Vocal Album go to Samara Joy with her song Linger Awhile. Adele wins Best Pop Solo Performance for Easy On Me. Brandi Carlile performed Broken Horses which won Best Rock Song and Performance and Best American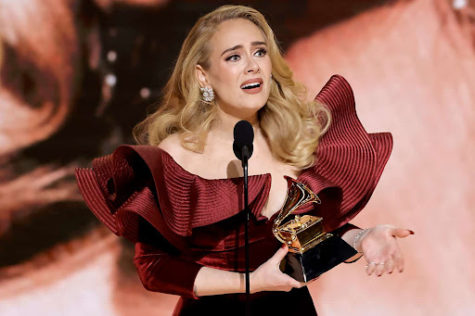 Album. There are many more winners that are impossible to list, but here are a few more like Kendrick Lamar for Best Rap Album and Performance, Willie Nelson for Best Country Solo, Ozzy Osbourne for Best Rock Album, Matt Rogers &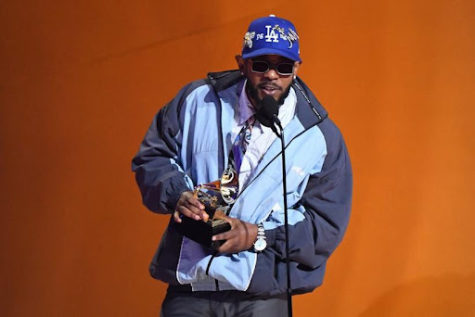 Ben Stennis for Best Country Song, Best Comedy Album to Dave Chappelle, Best Traditional Pop Vocal Album goes to Michael Bublé, and 91 more categories. 
Overall, the Grammy Awards were filled with excitement for the artists and much entertainment for the audience. The show was also filled with surprises and conflicts with the winners throughout the night. This is a award ceremony you won't forget.