TOP10 Things to do This Summer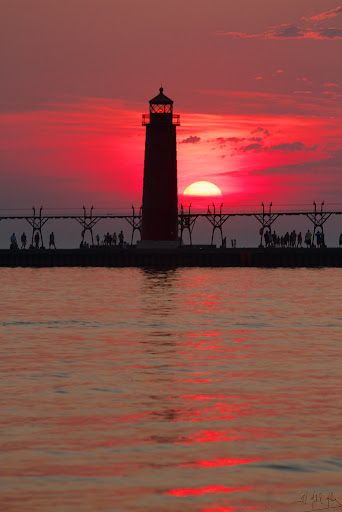 Summer 2023 is quickly approaching, and our days will soon be filled with sunshine and free time. There are so many summer activities to be raved about but this article is going to focus on the top ten things to do this summer. 
1. Barefoot walks. 
We at Spring Lake are lucky to be surrounded by wonderful beaches and boardwalks to spend a warm night walking. With friends (or solo) a good barefoot beach walk is an amazing way to clear your mind and get some light exercise.
2. Sunsets in Grand Haven.
Grand Haven is one of the most beautiful places in West Michigan. The boardwalk and lighthouse are a staple of the Great Lakes State. Grand Haven is also known for its stunning sunsets. Walking the boardwalk at sunset is a must-do for a full Michigan summer experience. 
3. Tanger Outlets in Grand Rapids
Have a little money? Why not take a trip to the outlets? These partial outdoor/indoor outlet stores are an amazing way to spend the day. Going to stores and getting some auntie anns while picking up some new clothes. Anything from Old Navy to Nike (and more!).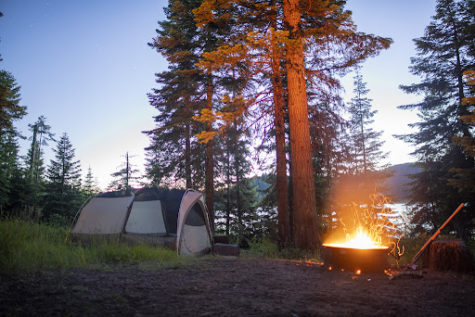 4. Camping
Have a few friends and a free night? Go out to Meijer or Walmart and pick up a tent. Whether in your backyard or at a campsite, a night under the stars is a memory to make. It doesn't take much other than a tent, some bedding, and snacks!
5. Campfire
A good campfire with s'mores is never a lousy time. Gather some family/friends and chairs to put around a fire and enjoy! Campfires are not complete without s'mores and stories. A great way to start a story is by playing one word. Everyone in the circle can only say one word when it's their turn. Whoever goes first starts the story with a word and it goes on from there. This method produces some really interesting stories to have a good laugh about. 
6. Movie night
Movie nights are a staple way to spend time. Get some blankets, and some popcorn, and settle in. The drive-ins are also a staple summer location for a warm night. Putting an air mattress in the back of your car is a relatively easy way to elevate the drive-in experience. Whether comedy, horror, or romance, a good movie makes for a good night!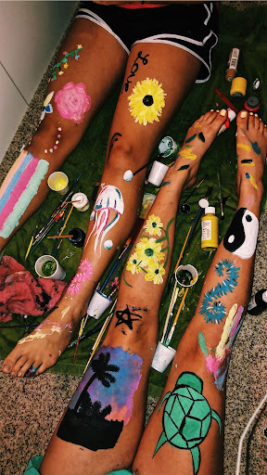 7. Crafting with friends
One of the most underrated things you can do with friends is art projects. Anything from
 painting rocks to painting one another can fill a sunny afternoon at home. You can also do fun projects with clothes like tie-dye or going thrifting and revamping old clothes.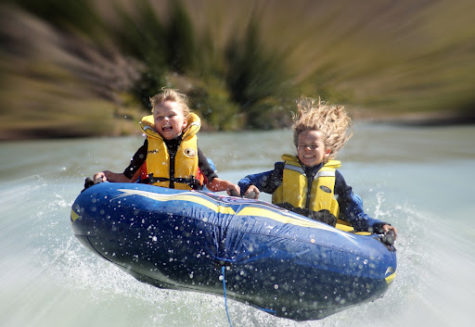 8. Going tubing
If you or one of your friends has a speed boat and some tubes it's awesome to go tubing. Being pulled behind the boat
while flying on a tube is exhilarating. You can take it up a notch if you'd like by adding a second tube and keeping track of which team falls off the most. Tube wars are a staple of my summer and make the day a little more competitively interesting.
9. Boating
If you do not have access to a speed boat with tubes, spending a sunny day on the water is still enjoyable. Grab some friends and some drinks and snacks and go enjoy the water. Putting around in the sun all day can be more fun if you grab some pool noodles and stop to jump in to cool down. 
10. Sleeping
The final and possibly best part of summer is being able to sleep in and take naps. Whether on the boat, in your bed, or in a hammock some good summertime sleep can make everything better. This final thing is most important to students who no longer have 6:00 a.m. alarms and can stay up late just for fun on a Tuesday night. 
Make summer 2023 full of memories with these top ten things you can do to spend your free time in the sunshine!