Students Awarded Grants For Summer Enrichment Programs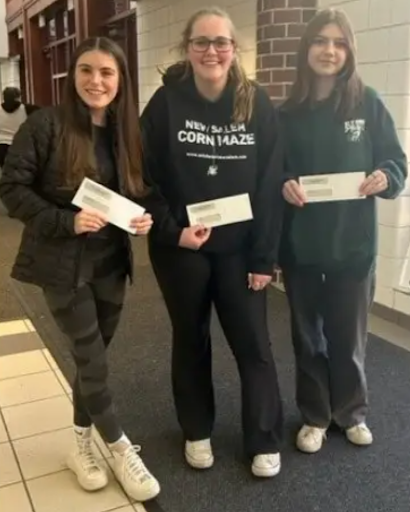 Spring Lake School District has many forces running behind the scenes that work to improve the quality of learning for every student. One of the many ways the foundation does this is through the Spring Lake Schools Foundation, also known as SLFS. As of recently, SLFS has provided several grants to students planning to attend student enrichment programs this summer! 
One of the programs that the foundation has funded and students will be attending this summer is the MIPA Summer Journalism Workshop. MIPA stands for the Michigan Interscholastic Press Association and is an organization that prides itself on supporting all things journalism, such as; newspaper, broadcast, yearbook, and more! There are also several journalism-based courses to choose from when registering for the summer workshop.
This summer, I will be attending and plan on taking the Yearbook: Best Theme Ever course. Students will learn from instructors with real-life and long-term experience throughout these courses. In addition to myself, sophomore Alexis Dill will be attending and taking the Photojournalism course, along with junior Ally Amaya, who will be taking the Level Up: Leadership for student media course. Alexis Dill shared her thoughts on this opportunity stating, "I am super excited to be able to grow my knowledge this summer towards photography and meet new people thanks to the school."
Sophomore Amaya Wiseman also received a grant of her own after attending the MIPA Summer Journalism Workshop last year. Therefore, this year SLFS provided Amaya with the funding to go to Washington, D.C., in order to take part in the Washington Journalism and Media Conference. This program takes place on the campus of George Mason University, where Amaya will be learning from industry leaders, award-winning journalists, and international media outlets to help advance her skills in all things journalism. 
The MIPA Summer Journalism Workshop has provided students like me the opportunity to express ourselves and further our knowledge regarding the things we enjoy doing. The encouragement and funding that Spring Lake has given me will allow me to step outside of my comfort zone and enhance my abilities for something that I am genuinely passionate about. I, along with my peers, will be able to take on the skills we will learn this summer and use them throughout our next few years in high school and possibly into our future careers.