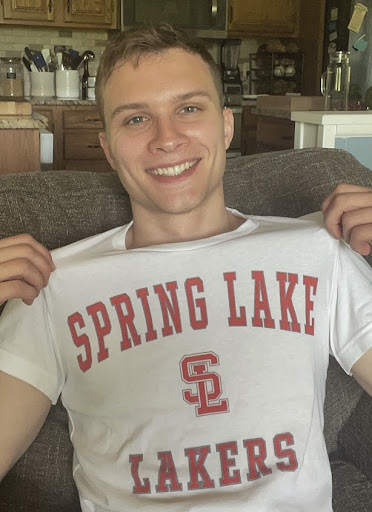 This is the first in our series profiling new teachers at Spring Lake High School.
The Spring Lake High School community has warmly embraced several newcomers, including Seth Anderson. He is Spring Lake's new biology teacher who teaches mostly freshman students. Seth Anderson grew up all over the country. He is twenty-five years old and graduated from Michigan State University in 2022. This is Anderson's first year teaching at the high school. 
Anderson completed his student teaching at Williamston High School in Michigan last year. "This is my first year on my own," he said. 
He loves being active, including activities like golf, running, football, and hiking. He also doesn't mind "being lazy," he said, and enjoys video games, and watching sports, television, and movies. 
Anderson said Spring Lake can present a great opportunity for success and a chance to grow. "I'd heard great things about the district and the community," he said "I also love the beach!"
While Anderson said he spends his summers at the beach, going on road trips, and visiting fairs and amusements, he is excited to be "apart of such a friendly and welcoming community, build strong relationships, and teaching students all about the world of science."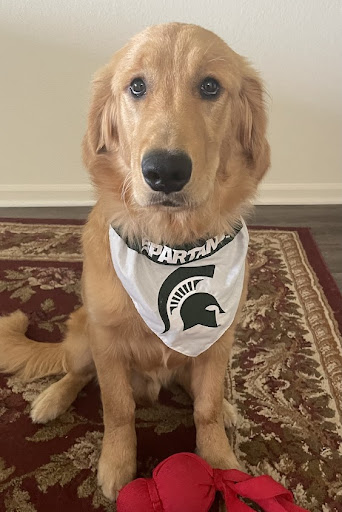 The Spring Lake community has welcomed all the new teachers and staff with open arms. They bring amazing qualities and fresh perspectives that a new teacher can bring to the classroom.
The introduction doesn't stop with Anderson. As we dive deeper into introducing each new teacher, Anderson has more fascinating facts to share! 
"I have a golden retriever puppy named Riley and a sister 
who is a doctor in Wisconsin, I've broken 9 bones, and I drive a stickshift."
Anderson is happy to be part of the Laker community "Go Lakers!"