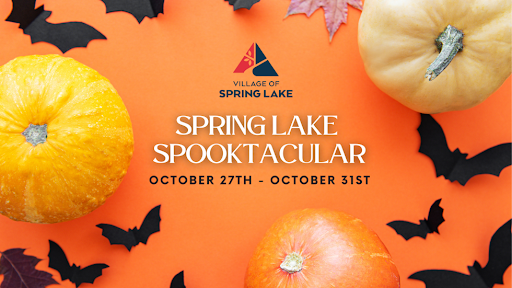 Halloween is the favorite holiday of many children, teens, and adults alike. Although mostly marketed towards kids, many businesses participate as well. 
The Village of Spring Lake and its multiple businesses and organizations offer trick or treating, special deals, decorations, and promotions. These businesses will be handing out candy and deals on Tuesday 4-6 pm, before neighborhood trick-or-treating, which takes place 6-8. 
Participating houses during neighborhood trick-or-treating will leave on their porch light to welcome trick or treaters. 
Merchant trick-or-treating will take place from the Spring Lake Bridge to Fruitport Road, with any participating businesses. Local businesses will be "offering special events, deals, promotions, and more," according to the village website.