SAT and COVID Effect on SLHS' Students' Mental Health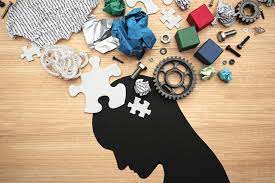 The anticipation of the infamous SAT day where students are tested on their skills and are drowned under the stress of expectations crept up on the junior class faster than ever this year. Every year, eleventh grade students are pushed to their limits to prove their worthiness to be accepted into the school of their dreams.
Students all over the country take this standardized test to reveal a score out of 1600. But is the pressure and stress healthy for the students? As schools are going back to normal after the damage of COVID-19, the question is, has it taken a toll on education? This has become today's reality. COVID-19 took a toll on students' mental health and education. From this, students have been pushed to learn under circumstances where learning was not easy. According to NPR, Jill Barshay states, "We have more than a dozen studies that have come out, and most of them track student progress through the spring of 2021. We don't have any fresh data yet from this fall. But what we know from last year – all the studies are pointing in the same direction – that children and older students didn't learn as much as they usually do during a school year. The estimates range. Some say they are behind five months. Others say they're behind two months. Some won't put any months on it. And they say, oh, an average student who would have been 50th percentile, now maybe they're 40th percentile. And what we're seeing is that the students are far more behind in math than they are in reading." From this, one can presume that being prepared for a standardized test that "determines" one's outcome of school has been difficult. Junior Anna Mclean was asked about her thoughts on the SAT, and if after COVID-19, are students at a disadvantage for scoring? McLean stated that,"I think that the SAT was especially hard on juniors this year. For the past week or so since we've taken the test, it seems to me like everyone thought it was a very strenuous test. I think that with all the other stressors of junior year, and college right around the corner, it's taken a toll on everyone, advantaged and disadvantaged students alike."
In exception some colleges and universities have become "Test Optional." This means a student is given the freedom to not submit their scores. But students are still under the pressure and stress of this big day. According to a review conducted by the Princeton Review; "The purpose of the SAT is to measure a high school student's readiness for college, and provide colleges with one common data point that can be used to compare all applicants." From this, one can understand that colleges and universities sort through the academic value and performance of each student. But the question is if colleges look at the students who did well and are considered "good students" does that mean the students who did not are "bad"? There is a larger number of students who are involved in extracurricular activities which may include, sports, community work, and special arts, etc. These standardized tests do not paint the picture of the future but merely curtian the value of leadership, communication, dediction, and hard work that show the true colors of one. These tests do not shed enough light on the students who work day and night for grades but do for the students who are blessed with intelligence. If society and schools ignore the obvious imperfections of these tests then society and schools have failed for the mental health of students. According to a study by the Dave Nee foundation, who's undertaking "is to eliminate the stigma associated with depression and suicide by promoting and encouraging not only the diagnosis and treatment of depression among young adults," 20 to 30 percent of teens in the United States weather from depression at a point before beocoming an adult. Around 9 percent of high school students have attempted suicide in the last year. Concluding that over 1 million US high school students have tried to commit sucide this year alone. Although many causes can be listed, the stress and high expectations of standardized tests is common.
In K-12 teachers and administrators have been fighting for the students' learning atmosphere. According to Keystone, "More than 540 education researchers and scholars recently wrote a letter to US Secretary of Education Miguel Cardona asking him to cancel the standardized testing this year, saying the tests will "exacerbate inequality" and "produce flawed data… to Cardona, 74 national and state educational organizations and thousands of individuals called for a waiver of the testing mandate, saying the pandemic has "inflicted enormous social, emotional, physical, and academic harm on America's children," and every moment in the classroom should be spent teaching." This means that there is an imbalance between where students should be where they are not ready to be tested on material. Keystone states "Dr. Tyler Black, a child and adolescent psychiatrist specializing in pediatric mental health emergencies and suicide, said this school year shouldn't be about standardized testing. It should be about academic forgiveness, he said. "We need to be very forgiving of academic struggle," Black said. "Kids need to know it's okay to not do as well in school this year. It is not a sign of a weak mind." Juniors who take the test are tested on three core areas: Critical Reading, Math, and Writing. The class of 2022 and 2023 were robbed of normally being prepared for the test and some believe that they may be less than their potential, yet fought their way through and rose to the challenge.
As college is right around the corner for students, the class of 2023 is taking steps for their bright futures ahead. The class of 2023 the high school experience has been more than just what the eyes can see but has been a mental roller coatser. As entering the highschool normally and edding freshamn year with a lockdown, the class of 2023 rose to the challenge as well as everyone else. For these students the building blocks were not as strong as the past years. From Lockdowns to restrictions the class of 2023 will be entering their Senior year and will be ready for any obstacle that comes their way. For this means that the class of 2022 has taken their turn around the corner and are walking into a bright future ahead. The class of 2022 are remarkable students who have fought their way through a time where they were not sure what tomorrow would hold. Their junior year consisted of constant lockdowns, rule change which forced them to be flexible. For they are fighters and will show the world what it means to be strong. Concluding that whatever the past has brought and what the future holds students should be forgiven for they are not at fault. The world is a complex thing and the mystery of what tomorrow holds is something only tomorrow can answer.