Fall Fashion Trends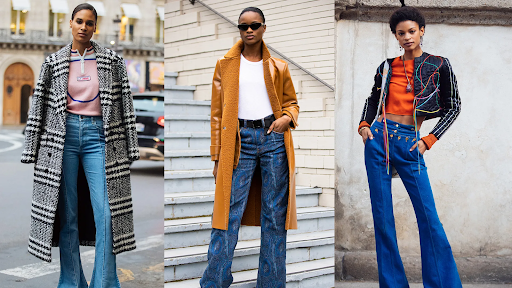 Fashion is a major piece of people's day-to-day lives, it's the easiest way to represent yourself to others without even speaking! On that note, not everyone knows what's trending, especially with how quickly things fall in and out of style nowadays. That's why this fall we will be listing the top trends of the season ranging from shoes to shirts, and even colors. Fashion itself can be a range of things but today we will focus on what's been seen most around the school. 
A piece, some say, that makes or breaks an outfit is the shoes. Shoes manage to change an outfit from something that you threw on in a rush to something that you put effort into piecing together. The shoes we predicted to be in this season are platforms, and boots, specifically Doc Martens and Converse. Right now platform Converse are huge walking down the halls you'll see the 'All-Star Lugged High Top' or the basic 'All-Star Lift Platform' in a wide range of colors. For the Doc Martens, the most popular styles seen around the school are their 'Leather Lace Ups' and their 'Chelsea Boot'. These shoes can be matched with any outfit and are a staple in anyone's closet.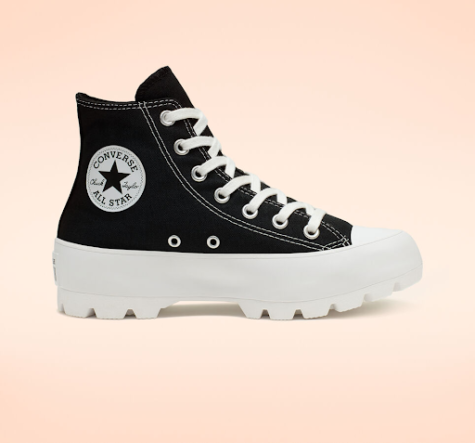 Converse.com
Typically the thing that stands out most in an outfit is the pants; they're the biggest and boldest piece. Trending today there's a large variety of things trending including; flared leggings, cargo pants, linen parachute pants, long skirts, and lastly, bell bottoms. Wide-leg pants in general are making their way back in and can be seen everywhere. That said, everything listed above is extremely easy to dress up or down, and you can be found in a vast amount of styles and colors, meaning you can make it into something that reflects your personality perfectly.
Another big piece of an outfit is the top. Shirts, tank tops, and long sleeves come in a wide variety and can be the best way to express yourself. The main pieces you will see this season are things like turtle necks, and baggy graphic tees. These can be found anywhere locally and are incredibly common when thrifting. Another major piece of fall fashion is knitted tops, whether it's a cropped tank or sweater both can spice up your closet.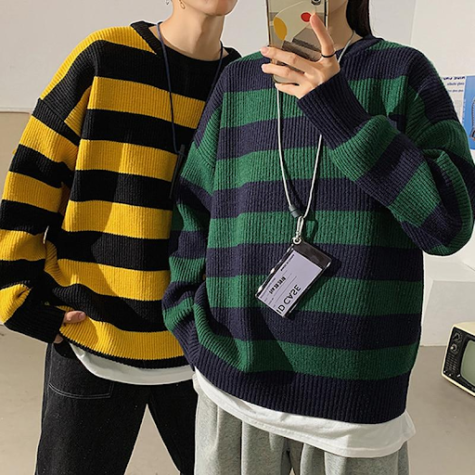 Joom.com
An outfit isn't complete without accessories or attention to detail. Things like layering are huge right now in fashion, whether it's a zip-up hoodie over a top, or a crewneck over a sweatshirt that adds character to an outfit. Rings and stacked jewelry are also really in right now, you could also accessorize with a tote bag. Funky earrings have also been very popular in the past, due to their popularity these are super easy to find, and can be made well without spending too much money.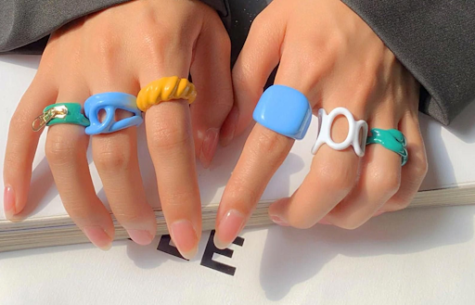 Cosmopolitan.com
When you think of fall, what do you think of? The changing of leaves and the colors that come with it. The colors predicted to be in this fall are warm greens, neutral tones like brown and beige, burnt oranges, deep purples, and dark reds or burgundies. Including all of these in an outfit can perfect your fall look!