Homecoming Parade Success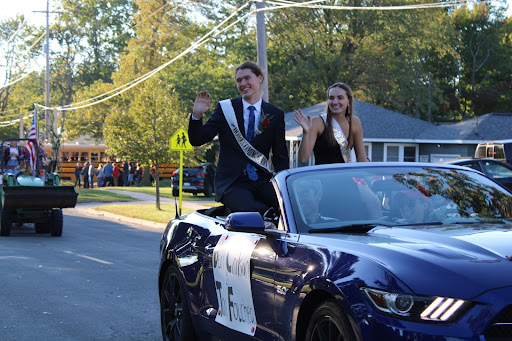 The end of our homecoming week, Friday, September 30th, helped gather many relatives and fans to watch the exciting homecoming parade filled with all sorts of student spirit. Our parade involved many exciting things such as the Freshman, Sophomore, Junior, and Senior parade floats, each one designed as different music genres. Freshman: Pop Music, Sophomores: Holiday Music, Juniors: Disco Music, and lastly, Seniors with Country Music. The Spring Lake District firetruck rode with the parade with its bright red lights and loud sirens that made the crowd go wild. The Laker Marching Band played our school's fight song at every corner, with their amazingly decorated instruments and great sound. And of course, the main staple of our parade, the homecoming courts: Tori Fouchea (Queen), Ben Carlson (King), Emma Nicles, Jack Duggins, Noor Baria, Carter Ball, Abby Bennett, Caden Kyser, Rosie Galloway, Derrick Paggeot, Gabriella Bush, Jack Mulder, Allie Peasley, Alex Lee, Tessa Fuller, and Max Witherell.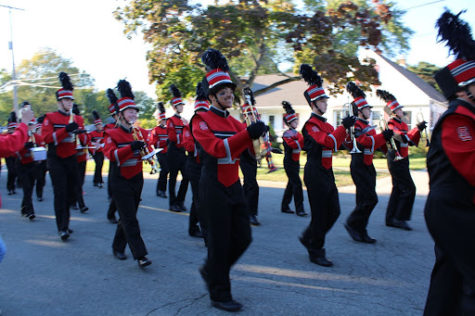 This parade was an overall huge success! There were massive crowds on every street you turned down, happy faces, and lots of proud parents watching their kids in the parade. This event brought many Laker fans who came out to support all of our parade participants, with lots of shouts and smiles for our Lakers! We hope to see our crowd grow even more as we put together more amazing and fun homecoming parades in the future.