Gemini Rights: Album Review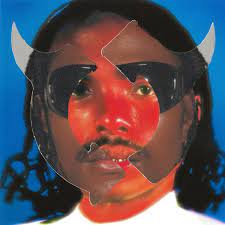 The album Gemini Rights by Steve Lacy is a very well known album. The most famous song in the album is Bad Habit. Bad Habit hit the top 10 on Billboard's top 100 on August 8, 2022. It is frequently played on the radio and most often heard on tiktok. I would put Bad Habit as my number 1.
There are 10 songs in the complete album, Static is one of them. Static is my second favorite, it is super catchy and it's the type of song you could listen to on repeat. It's a short 2:37 song. Static is one of the shorter songs in the album. 
My next favorite song would be Mercury.Mercury is the longest song in the album at 4:56. I personally like mercury, because it's a song you can listen to over and over and not get sick of. 
Those are just my top three songs on the album. The other 7 songs are Helmet, Buttons, 2Gether, Cody Freestyle, Amber, Sunshine, and Give You the World.
The album did not take long to become popular. I would rate it 4.5 stars out of five. Not 5 stars, because I have definitely heard better albums but this one is a close one. Most of Steve Lacy's songs are known from tiktok, but that isn't a bad thing. He gained lots of popularity from tiktok. Steve Lacy is known for R&B music. He plays the guitar. The first song Steve Lacy released was self released.