Top 10 Local Senior Photo Locations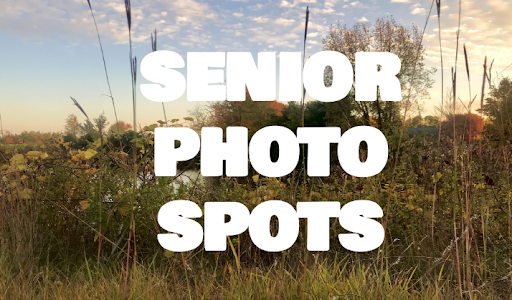 Top 10 Local Senior Photo Spots
by Anna Hultman 
Good photos are made great with the perfect background. Now that the fall colors are here, it's the perfect time to capture some amazing photos of your senior year. Travel is time-consuming and expensive, so today we are keeping it local. Here are the top ten best photo locations less than 40 minutes from the school.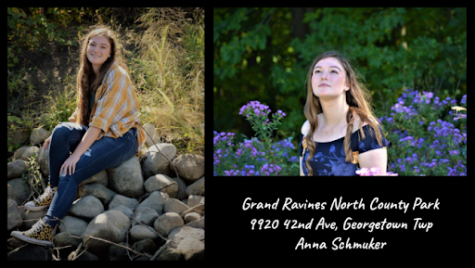 Number 10 – Grand Ravines North County Park
Ottawa county's sister parks, the Grand Ravines, are known for their beautiful scenery, flower fields, rustic buildings, and lake views. These parks offer varied landscapes, everything from woodland staircases to waterfront scenery can be found a short distance from each other, making the Grand Ravines a perfect spot for some natural photos.
Number 9 – River Run Park
Right down the road from the high school, River Run Park truly is a hidden gem. It features wildlife, waterfront views, and a beautiful pavilion to relax and watch the sunset for a while – just don't forget to take some photos too!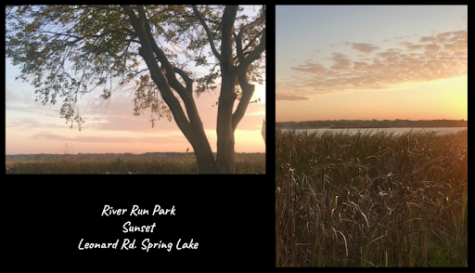 Number 8 – North Lake Harbor Park
Bring your car, Lake Harbor Park is massive! At 189 acres, it has plenty to offer. It boasts access to three different bodies of water, a sprawling forest, and several miles of trail to explore. With that much variety, you'll be able to find just about anything you could want for your senior photos.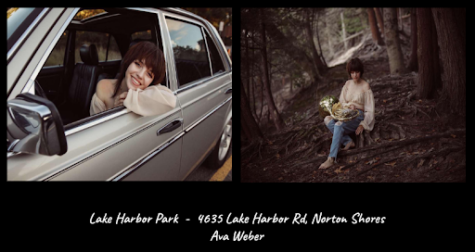 Number 7 – Mill Point Park
Mill point park may be small, but it has a lot to offer! A long wooden footbridge, beautiful lake views, and massive willow trees are just the start! Stop by to get some great photos by the water and enjoy the scenery.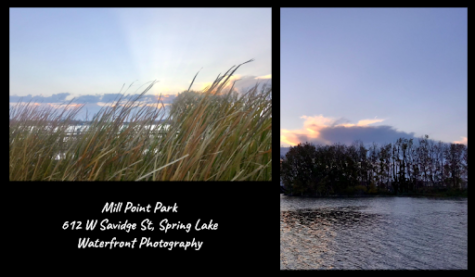 Number 6 – Minnie Skwarek Nature Preserve
The Minnie Skwarek Nature preserve is my favorite place for a walk through the forest. With several bridges, rivers, and overlooks, you will have plenty of opportunities to take some great photos. And the best part is… it's only two minutes from the high school!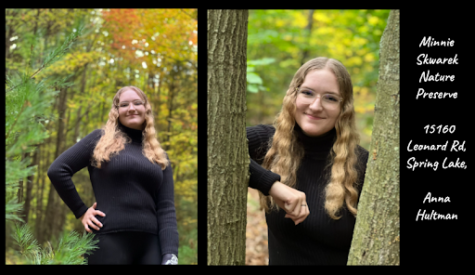 Number 5 –  Britton Lake
Britton Lake and its smaller cousin, Little Britton, are the farthest from the high school on this list, but they are absolutely worth the drive! With stunning scenery and full waterfront access, there are no better lakes around for your fall photos!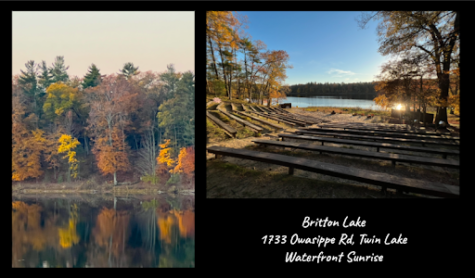 Number 4- Aquinas College 
 Famous for its unique combination of beautiful architecture and vegetation, Aquinas creates a stunning campus that combines the natural world and the college campus! Even if you plan on attending a different school, Aquinas' campus beauty is unmatched.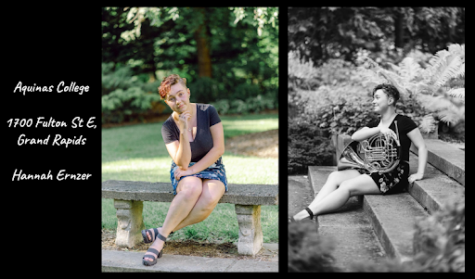 Number 3 – Chittenden Farms
Looking for something local and festive? Chittenden Farms is the right place for you! Take some time to enjoy fall with a cup of cider and stop for some photos in their pumpkin patch and apple orchard.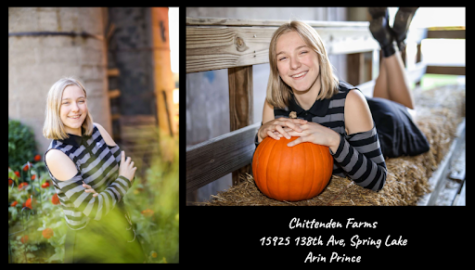 Number 2 – South Lake Harbor Park
Being surrounded by water on three sides means the south end of Lake Harbor Park truly exemplifies Michigan's close connection to our waters. The park has 4,000 feet of Lake Michigan shoreline, and 3,500 feet on the Mona Lakefront. If you haven't taken any senior photos yet, this is the perfect opportunity to 'get your feet wet'.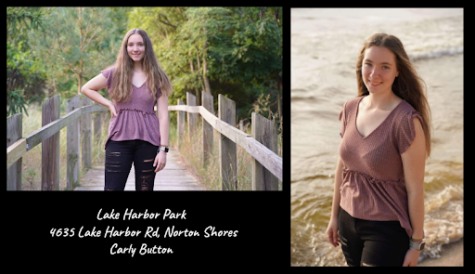 Number 1 – Spring Lake High School 
Yes, really. Did someone say lake, forest, and landscape? We've got it! The Spring Lake High School's campus is seriously beautiful. You can spend hours exploring the school's trails and woods or simply spend some time fishing in the lake. It might be a little cheesy, but if you want your photos to remind you of your high school experience, what better place is there than where it happened?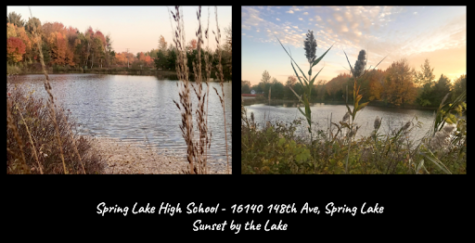 No matter where you take your senior photos, the most important part will always be you! Have fun, stay safe, and make it an experience to remember!