Spring Lake Diving Team's Successful Conference Meet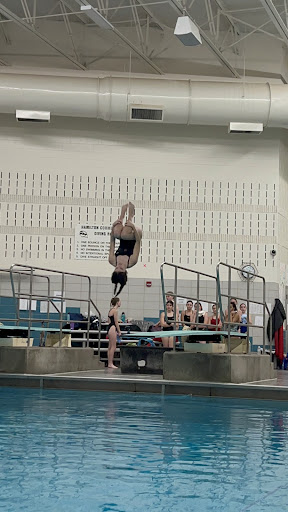 The Spring Lake High School Diving Team did very well this weekend at their conference. In total, there were 19 divers from Hamilton (host), Zeeland, Mona Shores, Holland, Holland Christan, Zeeland, and Grand Rapids Catholic Central, including 3 divers from Spring Lake.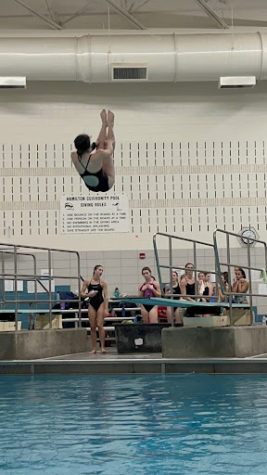 The competition is broken into 3 sections; preliminaries, semi-finals, and finals. The divers compete in their first 5 five dives during the preliminaries, followed by 3 dives in the semi-finals on Friday. At the end of the day, only the top 16 go to finals. Finals are held on Saturday, with the last 3 dives in their list. 
After the first cut on Friday, junior Sophia Brakora was placed 9th and sophomore Amaya Wiseman was placed 15th. Both came back the next day to compete in the finals.
The top three divers were Sadie Huizenga from Zeeland, Anevay Hager from Hamilton, and Scarlett Nykamp from Holland Christan. 
Amaya Wiseman qualified for Regionals at the conference meet. Sophia Brakora qualified during the season. Regionals will be held on Thursday, November 10, 2022, at Hamilton. Their final scores were 230 (Wiseman) placing 14th overall and 280.95 (Brakora) placing 10th overall, with the top diver Sadie Huizinga scoring 419.55. When asked how she felt about the season as it comes to a close, Wiseman said, "The team atmosphere made this season so fun and I'm so excited to see how everyone does in the regional and state competitions."