Fantasy Football's Modern Day Takeover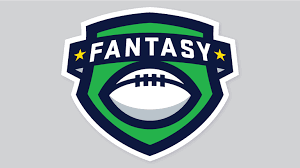 In 2021 there were over 40 million participants in fantasy football, putting bets on the line for their fantasy teams. Fantasy football is a worldwide platform for betting and watching the National Football League. Fantasy football allows for its participants to create their own team with multiple players from any team. The first step is to join or create a league and draft the team with the players that could earn the most points. To win a game each weekend, your players must earn points during the game that add up. The person with the most points at the end of the week gets the win for the week. The participant per league with the highest winning record at the end of the football season wins.
The app makes participating in fantasy football a breeze, you don't even have to understand football, allowing any age or gender to participate. Once you get your team drafted your team will be ranked amongst the others, constantly showing who is currently in the lead. And if one of your players get hurt you can change them out for any of the other players that remained undrafted. You can take the betting game on the go because it all takes place online. There are multiple websites that you can participate on and the good news is that most of these websites are free, making the game accessible to everyone. You can join any public leagues or be invited to private leagues with your friends. The app makes it very simple when it comes to choosing your players since each player is ranked for how they are predicted to do for the season. 
Fantasy football is a great way to connect with people from all over the nation and stay in touch with friends and family. It is a friendly competition allowing your team to play other teams in your team. There is also a chat room where you can send chats to other players allowing communications between competitors. You can even trade a player on your team with one from another member's team. 
Fantasy football is a great thing to participate in because it has created a whole new concept to watching football, giving the fans a reason to watch more than just their favorite teams. This is a way for the fans to feel connected to the games and root for multiple players in the NFL. It also keeps fans coming back and watching games every weekend.