The Best Costumes at SLHS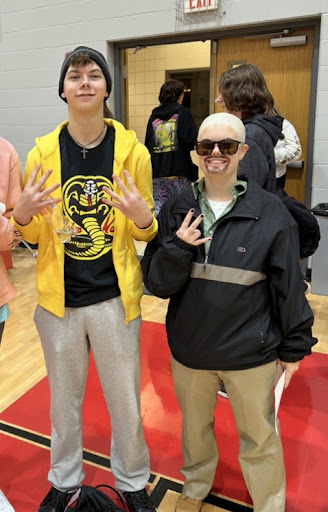 It's no surprise that we love to dress up for Halloween — but in a battle of the best, who comes out on top? Who milks the holiday for all it's worth? Welcome to the one and only, definite, and RIGHT ranking of SLHS costumes.
Walter White & Jesse Pinkman
(Olivia Lucas and Jaxson Keefe)
Okay. Not going to lie, I thought she was Pitbull for a second. I see the effort but more definitely could have been done here. Jaxson just looks like every other high school boy- where's the creativity? And where's Mr. White's iconic hat? 
⭐⭐⭐
This costume gets an appropriate 3/5 stars. The idea was good, but the execution gave something to be desired.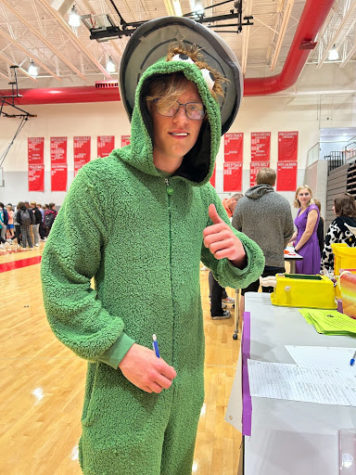 Oscar the Grouch
(Eli Ronfeldt)
An absolute classic. Not to mention that the onesie looks incredibly comfortable. I do wonder if he wore the trash can lid all day, though, because that looks really uncomfortable. I respect the commitment. The whole fit is giving and honestly makes me jealous. 
⭐⭐⭐⭐
Eli gets a whopping 4 out of 5 stars.  The only reason this costume isn't 5/5 stars is that honestly, the trash can lid seems annoying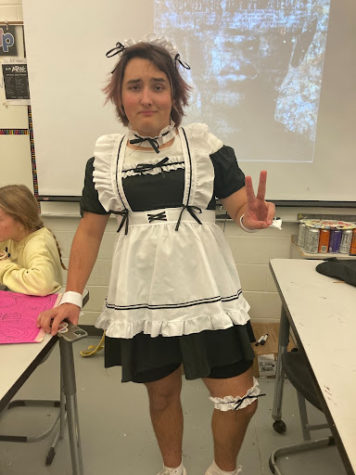 The Maid Costume
(Garrison Babcock)
You definitely saw this one on Halloween, if you were paying attention. I have no words. The vision, the dedication, and the execution are immaculate. True slayage was happening in this school. And it was beautiful.
⭐⭐⭐⭐⭐
I don't think I have to explain myself on this one. 5/5.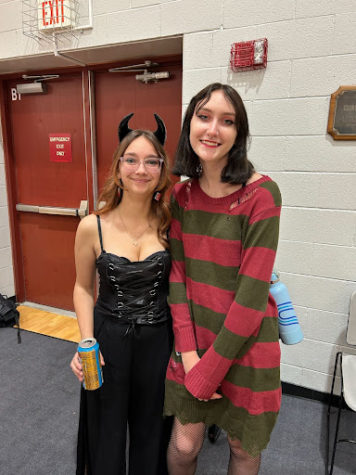 Demon & Freddy Krueger
(Ashlyn Stellard and Maya Legros)
Both of these costumes are awesome. Maybe a little basic, but there's nothing wrong with the classics. The concept of turning Freddy's sweater into a dress is a really cool idea, and of course, the corset is awesome too.  
⭐⭐⭐⭐
These girls looked awesome, and there's no denying that. ⅘.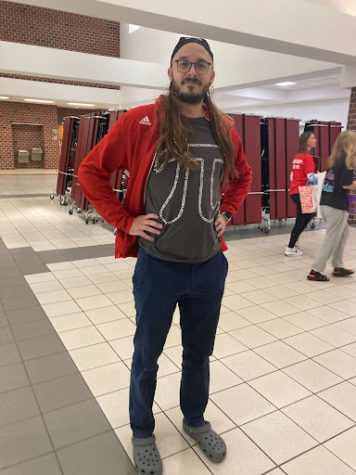 A Pi-rate
(Mr. Mazure + All the Math Teachers)
Come on. The pun is funny. I don't care that it was probably stolen from Pinterest or some mommy-blogger website. It's fitting, and a little cheesy, but easy and pretty simple to pull off. This one deserves a pretty solid rating. 
⭐⭐⭐
The math department pulled through this one. Pretty good costume overall, and the fact the whole math department was matching was pretty cool. ⅗.
And there you have it. The ultimate ranking 2022 ranking of Spring Lake High School's Halloween costumes. Though many weren't featured, all of the costumes worn this year were definitely amazing.