Santapaws Is Coming To Town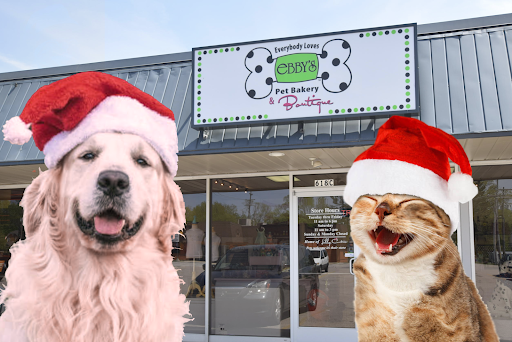 The holiday season is exciting for the whole family, including your furry friends! In this time of togetherness and gift-giving, it's important we don't overlook our fluffy family members amidst the celebrations.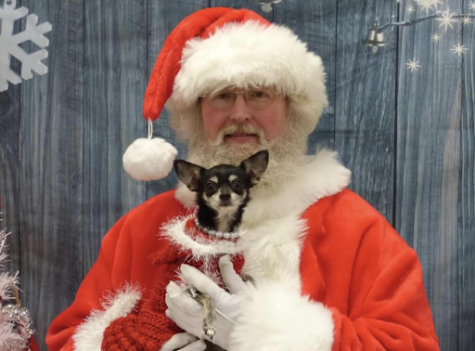 After the closure of hundreds of thousands of family-owned shops and restaurants during COVID, now is a more important time than ever to support local businesses in your holiday shopping. Though most stores offer seasonal deals or events, Ebby's Pet Bakery and Boutique takes it a step further with their annual Santapaws meet and greet event. Every December, Ebby's welcomes pets of all sizes for photos with Santa, milk, and pet-safe cookies in their biggest fundraiser of the year! 100% of all donations collected during the event (December 10, 11AM-3PM) are donated to this year's charity of choice: Pound buddies, a local animal shelter and adoption center.
Ebby's 2020 Santapaws Donation Event
But don't worry! Even if you missed the Santapaws fundraiser, Ebby's still has plenty to offer for your pet's holiday treats and outfits, including fresh holiday cookies, one-of-a-kind Christmas sweaters, and event catering. 
You can always be sure your pet is getting the best possible gifts when you shop local; because Ebby's is a small business, they pride themselves on the quality of the food and items they sell. Custom-making their pet treats means they can create a healthy alternative to other highly processed pet foods and focus on your pet's enjoyment. One employee, Chelly Brown, states "We use organic ingredients, and they're local here. We use rye, flour, barley, flaxseed, honey, coconut oil, and farm-fresh eggs". As they say on their website, "We carefully select each and every ingredient, right down to the local honey we use to sweeten our scrumptious dough" With all the hours your pet spends by your side, they deserve the best, healthiest treats available. 
This holiday season, when you're looking to give back to those you love, choose a business that cares — choose local!
Pet-safe, Organic Christmas Cookies