The Van Gogh Immersive Experience and Exhibit Comes to Detroit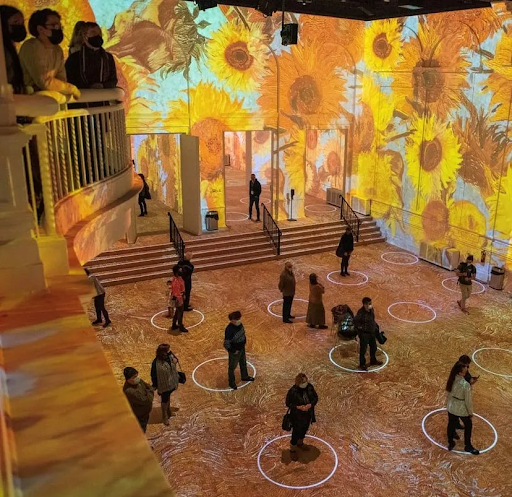 How would you like to step foot first into a painting? Recently, Vincent Van Gogh, a beloved artist by many, has been celebrated in several cities throughout the United States. The Van Gogh Exhibit has allowed people to experience art in a new way and has officially come to Michigan!
According to Exhibition Hub, The Van Gogh Exhibit is "a fully immersive room with a 360° digital show. 60 projectors bring 200 of Van Gogh's masterpieces to life." The Van Gogh Exhibit is available in twenty cities and, in total, has had over three million visitors. This exhibit allows the viewer to step inside several pieces of Van Gogh's and experience his art from an angle that none has seen before. This experience includes several other immersive activities beyond the projections, such as extra rooms, a virtual reality tour, and more! All activities within this exhibit are open to families and people of all ages. 
After studying digital art, Massimiliano Siccardi created the Van Gogh immersive experience in France. To share his idea, Siccardi brought his vision to the United States and Canada. Today hundreds of people have been able to share and see the beauty of Van Gogh's pieces in a modern way with the use of technology. Thus far, the experience has had mixed reviews and gained significant attention worldwide.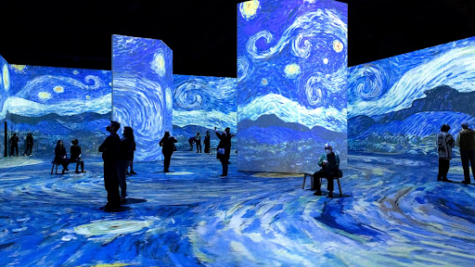 The Van Gogh Immersive Experience and the exhibit have recently opened a location near Spring Lake in Detroit, Michigan, with tickets for sale on their website. If you or someone you know is interested in the long-lasting impact Van Gogh has made on design today or wants to try something new, this is the place to go!