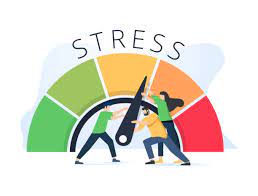 Exams are in one week, and depending on your classes, stress is through the roof. It's a big effort to navigate the tough emotions that you may be feeling as we get closer to the end of the first trimester, not to mention the big tests waiting for us. Don't fret, because we have collected some helpful tips to get through this transitional period. 
Make a list based on priority. It's very important to recognize the steps along the way when preparing for exams. You'll need time to go over the material, talk with teachers, and memorize vocabulary terms. In between, you'll need breaks that help to build and maintain your focus. Identify the things that you have to get done, and create a detailed schedule that outlines the rest of this week. (Don't forget to add designated brain breaks!) This will also help you avoid procrastination.
Get some sleep. I think this one goes without saying, but it is incredibly important that you get a lot of rest, especially this Sunday night. It may seem like a good idea at the time to stay up late studying, but I assure you that you will feel even more prepared studying until 9 p.m. and then going to bed promptly. While we sleep, our brains are hard at work to store all the information into our long-term memory, making these memories more stable and accessible. Getting lots of rest and sleep is key to feeling well-adjusted and prepared for your finals.
Navigate studying methods. Everyone has ways that they learn best, but not everyone knows how to study effectively. Here is a link that dives more into different ways to study. Find a quiet, comforting place to study–I find that a familiar place can work better. Maybe make a playlist with some tunes you enjoy working to, and if it seems right invite a partner(s) to come along. Don't forget to communicate with your classmates and teachers to gain any clarification you may need.
Maintain healthy exercise and eating habits. This is so important when it comes to feeling ready and relaxed during this stressful time. Devote time to going for a walk in this beautiful fall weather (that we should take advantage of while we have the chance!), and make sure that you are fueling your body with nutritional food. Not only do exercise and a healthy diet make us feel good, but it also serves our minds and bodies in so many amazing ways.
Minimize your distractions. Put down your cell phone! One of the best ways to problem-solve and learn information is through extensive periods of focus on one given subject or task. Even just letting our mind wander its way through a math question or English prompt can eventually lead us to the right answer. It is crucial that we steer away from procrastination at all costs. You can try taking breaks from your phone on your own incentive, but if that is hard to follow try giving your phone to a friend, sibling, or parent and asking them to keep it from you during a time you designate. Or you can set up a screen time limit on your phone in settings.
Hopefully, these tips will help prepare you for the tough road ahead. Remember, finals aren't everything, and you'll do great! Just stay focused, and don't forget to breathe.