The Importance of Fire, Tornado and Lockdown Drills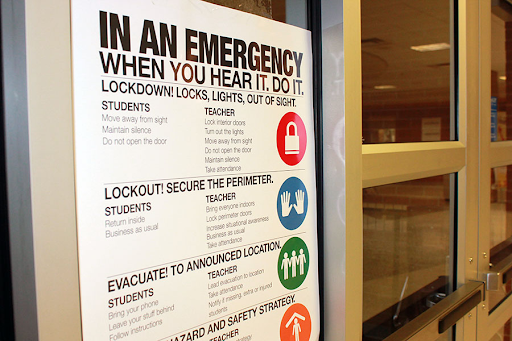 Why is it important to have these drills in school? This is a way to help prepare students for any emergencies that could occur during school. Schools are required to do at least five fire drills, two tornado drills, and three school safety/security/lockdown drills. Like most schools, our community wants to make sure students and staff are safe in times of emergencies. This is Mr. Armey's first school year as a principal, and he has been doing a great job to prepare us all with the knowledge and procedures. "We practice at least 10 drills per school year. For planning purposes, I look at the school calendar to ensure we have the majority of the students in the building to practice these drills". 
In America, there have been more school shootings then ever before. This is the most common danger schools have to look out for. In times of panic, we as students and staff can physically be ready when we go into a lockdown instead of wondering what to do. "Practicing helps us not to "think" in the event that the situation is no longer a drill. By physically practicing what needs to be done, it is more likely to become something that we do instinctively if the situation arose". 
Overall, practicing these drills play an important part in every one. It keeps people safe in an emergency situation. Mr. Armey also wanted to make a statement, "I can add that I'm proud of our students and staff each time we conduct a drill. Although it can be a disruption, everyone takes it seriously so that we know exactly what to do".