Hugely Succesful Kids Food Basket Fundraiser at SLHS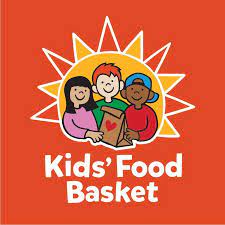 Near the end of March, Spring Lake Schools had a fundrasier for The Kids Food Basket, a non-profit mission created by schools to provide food for people in need, and had a great turnout! However, one class (of only 8 students!) in particular stood out during this week by collecting 582 pounds of food! 
We called upon Dane Brower to tell us everything about this mission and how they managed to achieve this incredible feat: "The Kids Food Basket is a non-profit in the pursuit of a hunger-free West Michigan." With over one million life-affirming meals, Kids Food Basket is making an impact on the hunger crisis. Their mission is to "nourish children to reach their full potential", and with the impact they have made already they are doing an excellent job of bringing that mission one step closer to fruition. The organization's foundation is based on six core values. In no particular order, they include Cultivating, Honoring, Working, Being Accountable, Being Better, and Activating. A big way that Kids Food Basket gathers food for hungry children is through the implementation of school events. Through these events, they are able to not only get the food they need to feed kids but also spread their message to the youth. 
One of these noted events was recently held here, at Spring Lake High School. All of the classes competed to bring in the most amount of food while following the guidelines provided by Kids Food Basket. The winner of this event was surprising to say the least. A class of eight kids, managed to bring in a whopping 582 pounds of food. Although a sizable portion consisted of Cheerios and Cheez-Its, every food item on the list provided was checked off in one way or another. The total ballpark range for the amount of money spent on this mountain of food is a sizable $1900. "With such a sizable contribution, this small class was able to secure a victory in a landslide" said Dane Brower. This amazing accomplishment was impressive to say the least, and Dane Brower's explanation captivates that well.