Boys Swim and Dive Makes a Splash!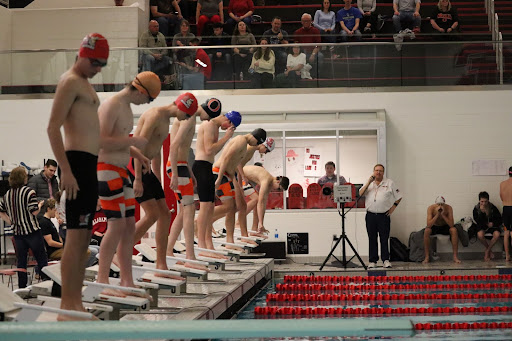 From their first meet until their last, the boys varsity swim team has reached for success and achieved it! During their conference meet (February 24-25), the swimmers together achieved 88 personal best times! Eight boys have also qualified for the MHSAA Championship meet at Oakland: Junior- Johnny Wachter, Sophomore- Noah Fletcher, Sophomore- Ryan Fisher, Junior- Kyle Eacker, Junior- Nathan Navarre, Senior- Tomas Ruiz, Sophomore- Matthew Daudelin, and Freshman- Alex Strauss. The team only has one diver, Sophomore- Jonah VanDruemel, who has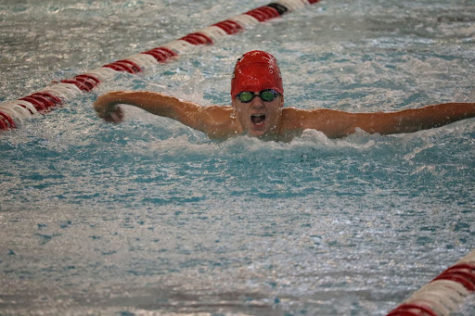 competed very well this season and will also continue to State. Sophomore- Noah Fletcher and Junior- Johnny Wachter received "all conference" titles during their conference meet at Zeeland!
While the boys reach success in the pool they do some notable things outside of it aswell. The Senior members of the team, Tomas Ruiz and Cornel Rauwerda-Esprit, worked with their team to raise over $4,000 for Mosaic Counseling for their senior night celebration! The boys also have a rather recognizable tradition of bleaching their hair before conference– most of the team members say that this is their favorite part of the season! The boys are done with their season but are still bleached; if you see them in the hall I encourage you to say good job, and wish those 9 boys good luck at state!