Tanglefoot Park is Finished!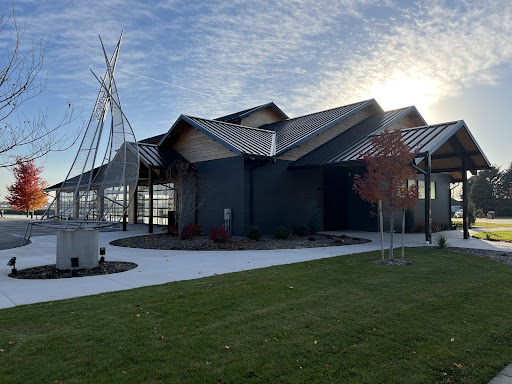 Way back in 2019, Tanglefoot Park, once an RV/trailer park was declared to be turned into a beautiful new community park for the public to enjoy. In June of 2022, the long-awaited park reopened with a ceremonial ribbon cutting.
The park now has many new and exciting features for the community to enjoy. They've added new lawn and parking including tables and chairs. People may also rent kayaks and use the kayak/canoe launch provided. Kayaks cost $5 to unlock and $20 per hour for use. Transient slips are also available for public use for a mere $10 a day. Tanglefoot Park has also added a stunning mural called "Why we Fly". The mural was created by local artist Christina Hutton. A splash pad was built for free public use from 7:30 AM to 10:00 PM. Inside the new pavilion there is a famer's market open on Thursdays, June 6 – October 10 from 9am – 2pm. 
The pavilion is also available to host events such as graduations, weddings, community events, art exhibits and theater performances. If you're interested in using the pavilion for an event contact the Village at [email protected].
Tanglefoot Park is a wonderful addition to the Spring Lake community and is sure to be enjoyed by people of all ages for years to come!