Bill Butler Talks About "Third Coast Hardcore"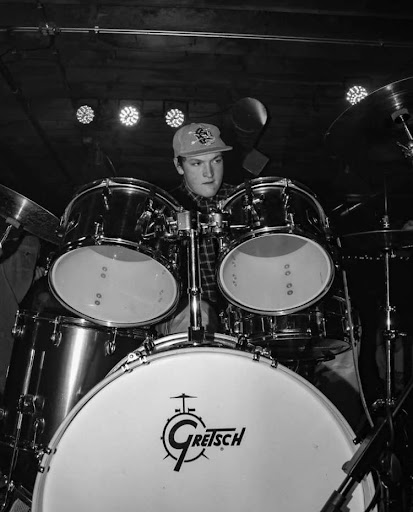 Bill Butler is currently a junior here at SLHS. He is the drummer for a hardcore band called the Sissy Boys, and a guitarist for his other band, Dog Pile. I interviewed him to talk about his experience playing shows in and around Michigan.
What is The Sissy Boys? The Sissy Boys is third coast hardcore's hardest-hitting hardcore band.
How did the members of the Sissy Boys meet? I've known the singer since kindergarten and met the other members through him.
What got you into music? My dad always played cool music for me, and my friend Dom (vocalist of the Sissy Boys) got me into hardcore music like Black Flag and Minor Threat.
What inspired you and your bandmates to start a band? Negative Approach. They were all as young as we were when they started.
How would you describe your music stylistically? Fast, loud, heavy. Hardcore.
Is there a message that you want to get across in your music? Don't do drugs and don't drink alcohol.
What is Dog Pile? Dog Pile is the other band that I play guitar in, with two members of the Sissy Boys. It's beatdown.
For those who don't know, what is hardcore, and what is beatdown? Hardcore is more punk-adjacent, with more standard tuning or drop D. Beatdown is heavier, with lower tunings. Dog Pile plays in D standard and Drop C. In beatdown, all the words are about hurting each other.
Your bandmates are graduating this year. What's the plan for the future of The Sissy Boys? If we don't sell out by the time Dom moves away, we're gonna have a big breakup show and then probably get back together one day.
It was a pleasure to talk with Bill and learn more about him and how he participates in our thriving local hardcore scene. If you want to learn more about these bands, you can check out their Instagram pages at @dawgpilemkg and @thesissyboyshc. Dog Pile's next show will be at The Run Off in Kalamazoo on July 1st.